100AH 12V Deep Cycle Battery - OLITER GEL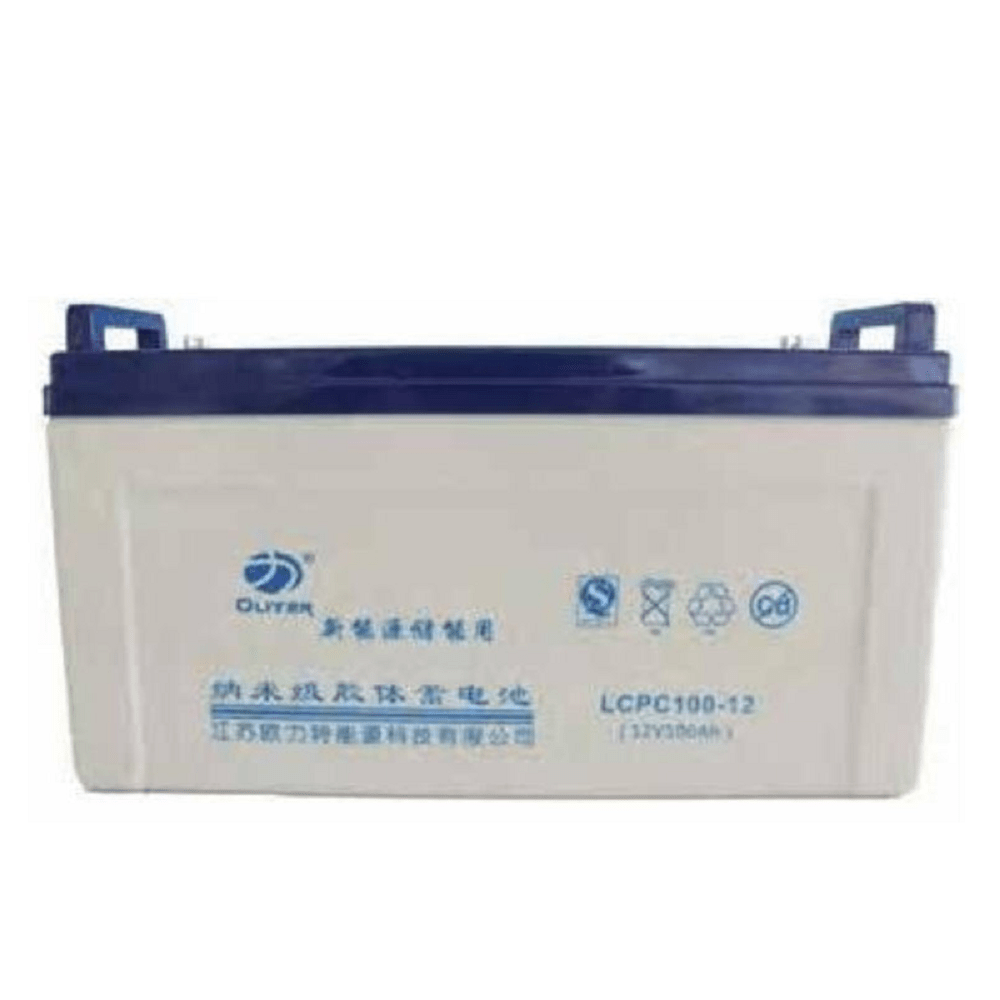 Regular price
R 3,999.00 incl. VAT
Sale price
R 2,706.00 incl. VAT
Super Quick Delivery.

Within 2 to 4 working days

Free Remote Setup.

Email us for assistance

New laptop? Pay EFT &

We'll send you a Cool Gift

Your Cart over R2,000?

Free courier anywhere in SA

not entirely happy?

return order within 7days

need help deciding?

WhatsApp us, Bottom Left
---
Product code: [Product Code]
Product name: 100Ah 12V Deep Cycle Gel Battery
Product specifications:

High-capacity 100Ah 12V deep cycle battery for various applications
Gel battery technology for maintenance-free and reliable performance
Designed for deep cycle use, providing consistent and long-lasting power
Ideal for renewable energy systems, RVs, boats, backup power, and more
Durable construction for extended service life
Why should you buy this product?
The 100Ah 12V Deep Cycle Gel Battery is the perfect choice for those seeking a high-capacity and reliable power source for a range of applications. With a deep cycle design, this battery is specifically engineered for repetitive discharging and recharging, making it ideal for renewable energy systems, RVs, boats, backup power, and more.

Utilizing gel battery technology, this battery offers maintenance-free and consistent performance. It requires no water refilling, and its sealed design ensures safe and reliable operation. The gel electrolyte also minimizes the risk of leakage.

Whether you're looking to power your off-grid cabin, provide energy for your RV adventures, or maintain backup power for your home, this deep cycle gel battery has the capacity and durability to meet your needs.

Its high capacity of 100Ah ensures that you have ample energy storage to keep your devices and appliances running smoothly for extended periods. You can count on this battery for a stable and long-lasting power supply.

The durable construction of this battery guarantees an extended service life, providing a valuable and dependable energy solution for years to come.

If you're in search of a versatile and maintenance-free deep cycle battery for a variety of applications, the 100Ah 12V Deep Cycle Gel Battery is the answer. It's designed to offer the reliability and capacity required for off-grid and backup power systems.

Make the 100Ah Deep Cycle Gel Battery a central part of your energy setup. Whether you're harnessing renewable energy or preparing for emergencies, this battery ensures that you have the power you need when you need it.

Choose the 100Ah 12V Deep Cycle Gel Battery for a high-capacity, reliable, and maintenance-free energy solution. Experience consistent and dependable power for your various applications with this deep cycle battery.
This product is sold with care by CShop, supported by the South African IT channel standard OEM warranty terms and conditions. Warranty upgrades are available for certain products, and is highly recommended. You may request to purchase an extended warranty by contacting the CShop sales team on:
(+27) 011 285 0975.
In-warranty repairs are carried out by the vendor's authorized repair centre and CShop will gladly assist you with warranty claims. If your device ever fails, kindly contact the CShop support helpdesk for assistance via email:
support@cshop.co.za
with your invoice/order number, device serial number, and a simple description of the issue that you are facing. CShop support will contact the manufacturer to log a warranty claim before advising you on the necessary steps. Standard device warranties cover the failure of hardware components due to manufacturing defect and failure under normal operating conditions. Physical accidental damage or software related issues are not covered under warranty, however CShop support is still able to assist you at a quoted technical rate.
CShop outsources delivery using uAfrica as a fulfillment partner and Courier IT or The Courier Guy to delivery your order to your door in record breaking time. Delivery is charged at a flat fee of R100 for cart totals below R2000 and is free for cart totals above R2000. Your order will be picked and dispatched once payment for your order has been cleared and verified. Delivery ETA's are subject to courier's T's & C's. You will receive a tracking number via email once your order has been collected from the CShop dispatch centre. You can track your order by entering your order number on our website at the following page: https://cshop.co.za/a/track/ If you would like to collect your order from the CShop Johannesburg dispatch centre, please use the coupon code at checkout, "COLLECT" and we will contact you once your order is ready for collection. For any delivery queries, please contact the courier company with your tracking number, if you need further assistance kindly contact CShop support via WhatsApp (bottom left WA icon), email: support@cshop.co.za or telephone: 011 285 0975. A support consultant will then escalate with the third party service provider to help you find a resolution. CShop has maintained unparalleled delivery standards and will continue to improve on and provide you with speedy delivery of IT equipment.
CShop believes in promoting a safe, secure online shopping experience for your peace of mind. Payment processing is outsourced to PayFast as the trusted payment gateway provider and CShop teams work closely with Shopify Partners to improve your overall online experience right from your initial moment of purchasing realization. Receive a useful little gift when you order a laptop or desktop computer and pay for your order via EFT. PayFast accepts Visa and Mastercard credit/debit card payments and EFT payments are authenticated with FNB. If you need assistance with any payment queries, please email: finance@cshop.co.za