Dell Inspiron 7430 i5 13th 8GB 512GB SSD Touch Win 11 Pro -IS-7430-I5-1355U-8512GBPT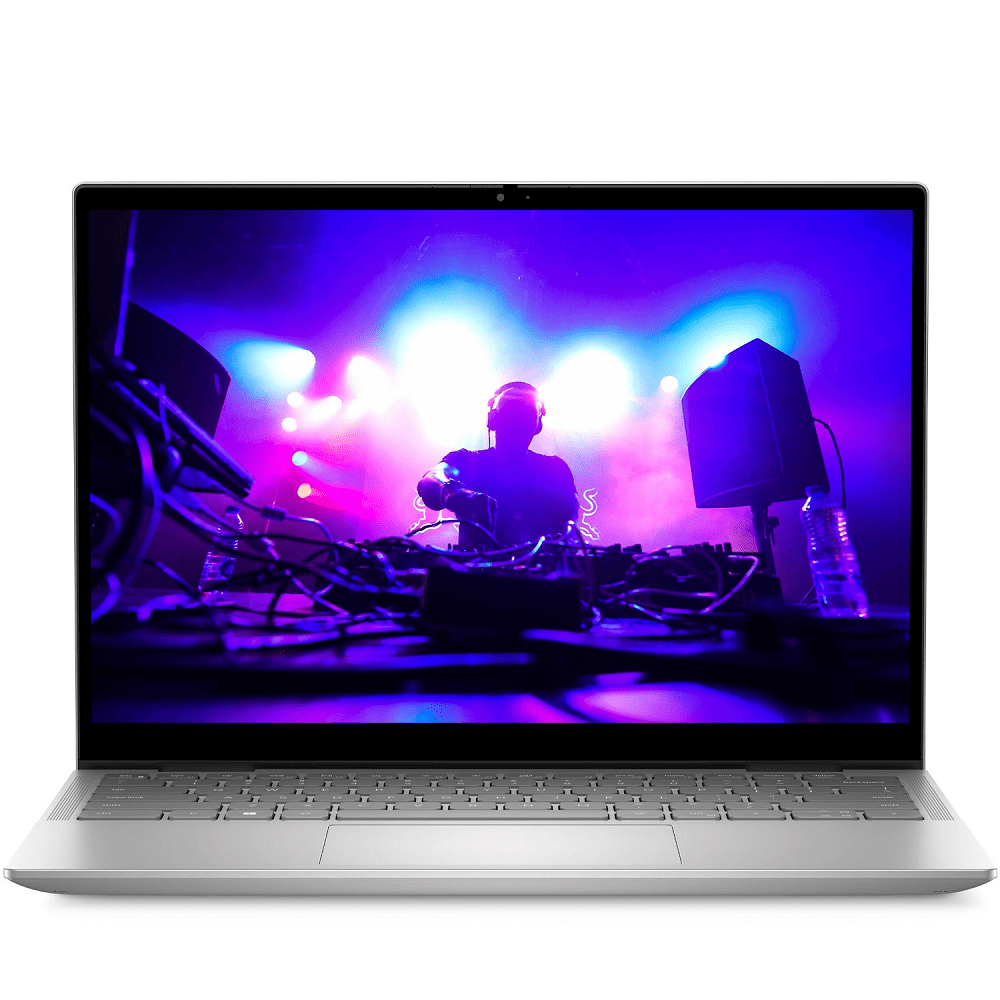 ---
Product name: Dell Inspiron 7430 2-in-1
Product specifications:

Intel Core i5 13th Gen CPU
8GB RAM
512GB SSD
14" Touch Display (1920x1200)
Intel Iris Graphics
Active Pen Support
Windows 11 Pro
3-Year Basic Onsite Warranty
Why should you buy this product?
The Dell Inspiron 7430 2-in-1 is a versatile laptop that offers a combination of performance, flexibility, and portability.

Powered by an Intel Core i5 13th Gen CPU and 8GB of RAM, this laptop provides sufficient power for daily computing tasks, multitasking, and entertainment.

The 512GB SSD offers ample storage space for your files, applications, and media, while ensuring quick data access and fast system responsiveness.

The 14" touch display with a resolution of 1920x1200 delivers vibrant visuals and supports touch interactions, enhancing your computing and entertainment experience.

The laptop features Intel Iris graphics, which provide decent visuals for casual gaming and multimedia tasks.

The active pen support allows you to take notes, draw, and interact with the touchscreen more precisely, making it a great tool for creative and productivity tasks.

Windows 11 Pro offers a secure and efficient operating system, suitable for both professional and personal use.

With the included 3-year basic onsite warranty, you can have peace of mind knowing that Dell will provide support and assistance in case of any issues.

The Dell Inspiron 7430 2-in-1 is an excellent choice for users seeking a convertible laptop that balances performance, touch functionality, and portability.
This product is sold with care by CShop, supported by the South African IT channel standard OEM warranty terms and conditions. Warranty upgrades are available for certain products, and is highly recommended. You may request to purchase an extended warranty by contacting the CShop sales team on:
(+27) 011 285 0975.
In-warranty repairs are carried out by the vendor's authorized repair centre and CShop will gladly assist you with warranty claims. If your device ever fails, kindly contact the CShop support helpdesk for assistance via email:
support@cshop.co.za
with your invoice/order number, device serial number, and a simple description of the issue that you are facing. CShop support will contact the manufacturer to log a warranty claim before advising you on the necessary steps. Standard device warranties cover the failure of hardware components due to manufacturing defect and failure under normal operating conditions. Physical accidental damage or software related issues are not covered under warranty, however CShop support is still able to assist you at a quoted technical rate.
CShop outsources delivery using uAfrica as a fulfillment partner and Courier IT or The Courier Guy to delivery your order to your door in record breaking time. Delivery is charged at a flat fee of R100 for cart totals below R2000 and is free for cart totals above R2000. Your order will be picked and dispatched once payment for your order has been cleared and verified. Delivery ETA's are subject to courier's T's & C's. You will receive a tracking number via email once your order has been collected from the CShop dispatch centre. You can track your order by entering your order number on our website at the following page: https://cshop.co.za/a/track/ If you would like to collect your order from the CShop Johannesburg dispatch centre, please use the coupon code at checkout, "COLLECT" and we will contact you once your order is ready for collection. For any delivery queries, please contact the courier company with your tracking number, if you need further assistance kindly contact CShop support via WhatsApp (bottom left WA icon), email: support@cshop.co.za or telephone: 011 285 0975. A support consultant will then escalate with the third party service provider to help you find a resolution. CShop has maintained unparalleled delivery standards and will continue to improve on and provide you with speedy delivery of IT equipment.
CShop believes in promoting a safe, secure online shopping experience for your peace of mind. Payment processing is outsourced to PayFast as the trusted payment gateway provider and CShop teams work closely with Shopify Partners to improve your overall online experience right from your initial moment of purchasing realization. Receive a useful little gift when you order a laptop or desktop computer and pay for your order via EFT. PayFast accepts Visa and Mastercard credit/debit card payments and EFT payments are authenticated with FNB. If you need assistance with any payment queries, please email: finance@cshop.co.za